Every summer, campers eagerly await one of Merrowvista's most beloved traditions: the Four Fold Tournament. This tournament takes place during the last week of the session.
The tournament divides campers into four large teams that compete in a variety of events all week. Each Four Folds Tournament kicks off with a staff skit that introduces the theme for the year. This summer, it is "Back to the Future," with each team representing a different decade: the 1970s, 1980s, 1990s, and early 2000s.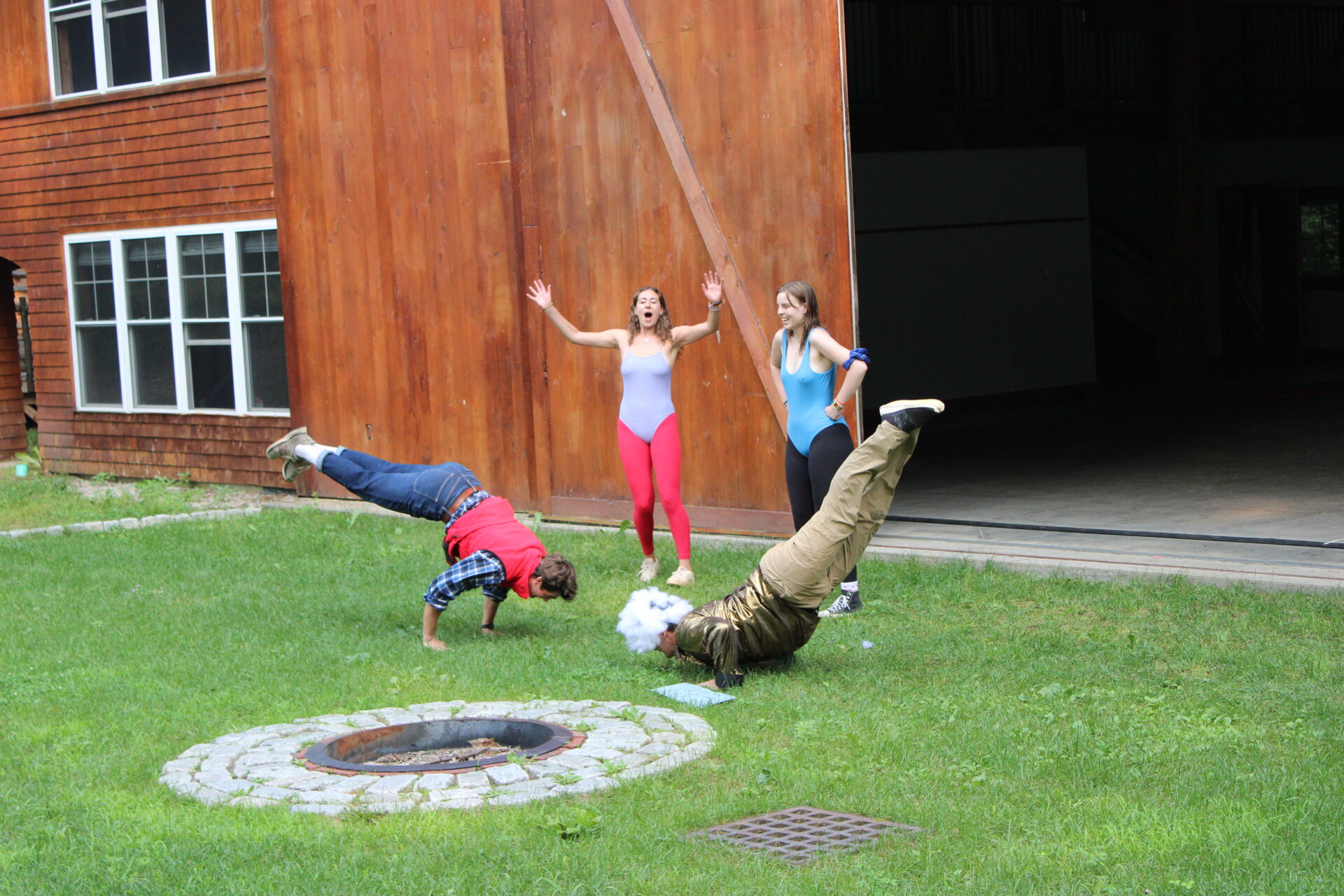 Staff announced this year's teams (with decade-appropriate playlists and staff costumes), and the campers raced back to their cabins to don their team's color and prepare for the first Four Folds Tournament event: the Vista Grand Prix.
In this event, campers harness themselves together in cardboard boxes and climbing rope, then race around the Green Acre through a series of obstacles as though participating in a live-action Mario Kart game.
Other friendly competitions throughout the week include the Water Carnival, Duck Day, Camp Risk, Middle Earth Dual, and a final All-Camp Relay. The team that receives the most points during these events is crowned the victor of the tournament.
This year, the Session A Four Folds Tournament champion was the 2000s. Honorable mentions included the '90s with the I Dare You award, the '80s with the Founder Hearts award, and the '70s with the Enkindled Spirits award. Each of these Merrowvista-specific awards highlighted the heart, spirit, and drive that each team demonstrated.
Session B will kick off their Four Folds Tournament next week before their final Closing Day on Aug. 11. This tournament continues to build camaraderie across Merrowvista.