Miniwanca
Summer Seminars for Women
Summer Seminars for Women returns to Miniwanca July 26 to 30, 2023.
Summer Seminars for Women is a unique opportunity for women across multiple generations to come together for learning, reflection,relaxation, and fun through individual and group activities. Join us for a retreat that will feed your mind, body, and soul as we connect with each other at beautiful Camp Miniwanca.
Miniwanca provides a natural environment for women of all ages to come together and share stories and experiences as they learn more about themselves and each other. Bring a friend, daughter, grandmother, colleague, or sister. All are welcome to come for friendship and laughter in a circle of wonderful women.
Our 2023 Speakers
Janelle Rienstra Jones • "Exploring Identity Through the Roles You Play"
There are roles we're born into, roles selected for us, roles we choose, and roles we find ourselves playing: daughter, sister, partner/spouse, mother, friend, neighbor, co-worker… and on and on. In community and through creative exercises, we'll explore our various roles, how we move between them, and how we internalize and externalize what they mean to us and how they relate to our sense of belonging. We'll also imagine ourselves in new roles and identify how our best selves can be manifested in all the ways we move through the world to connect with self-belonging and to extend true belonging to others.
Janelle is an actor, coach, and educator who has been exploring and exercising her love of creative play on stage, screen, and in seminars for over three decades. She has a degree in theatre from Northwestern University, a master's degree in education from Harvard University, completed improv training at Second City, and is a member of Actors' Equity and SAG-AFTRA. Janelle worked and played at Miniwanca as a camper, leader, and staff member, and is thrilled to spend summer on the dunes of Lake Michigan. She resides on the other side of the lake in Chicago and is an avid runner and crocheter.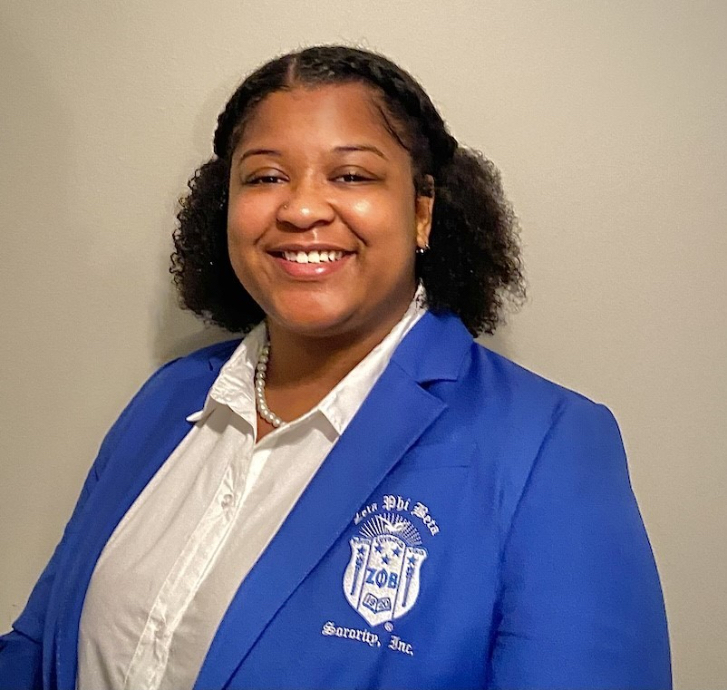 Ambrean "Bre" Ford, LLMSW • "Agents for Good"
Communities, families, and workplaces everywhere are rightfully becoming more and more diverse.  With diversity in ideas and perspectives comes a wide range of experiences that can bring conflict when forming community. Even though this conflict may be uncomfortable, we should lean into the growth and better prepare ourselves for navigating diverse groups. This interactive workshop will allow participants to explore their own frames of reference to learn about allyship and being an agent for good in their everyday lives.
Ambrean, who has been lovingly referred to as Bre since birth, is a proud social worker and advocate for equity. From a young age, Bre has always been outspoken and has never been afraid to challenge the status quo. Her passion for educating others has seen speak at several conferences, lead groups, and facilitate training. Bre has first encountered the American Youth Foundation in 2016 as a cabin leader at Miniwanca. Since then, her passion for advocating for social justice and implementing equitable practices has led her to a career in diversity, equity, inclusion, belonging and justice. Bre works full-time for the AYF Foundation as Director of Community Life, Diversity, and Inclusion, where she provides support, education, and connection to staff and participants.
Charlotte Cabrol • "Radical Belonging: Lovingkindness and The Revolutionary Art of Happiness"
Our whole lives, we long to love ourselves more deeply and to connect with others more deeply. But we often withdraw, fear intimacy, and suffer a bewildering sense of separation. Our delusion of being separate, of being apart from all living beings creates pain. True belonging only happens when we love and present our authentic, imperfect selves to the world, and radical belonging is only possible when we extend the same lovingkindness to all living beings. Discover the benefits of lovingkindness, the obstacles to lovingkindness, and how to live in lovingkindness.
Charlotte Cabrol has been both a leader and former Older Girls camper at Miniwanca. Professionally, Charlotte is a past performance improvement leader in a manufacturing company and a former learning and leadership development leader in a major U.S. bank. She has a degree in education from the University of Louisiana and lives in St. Petersburg, Florida with her wife, Amy, and their poodle, Remy. Charlotte no longer works for money (never say retired lest your body hear you and think it's time) and is free to travel, love Amy and Remy and continue her lifelong love of spiritual learning.