Miniwanca
Adventurer
Boys Camp & Girls Camp
Campers entering grade 10
Miniwanca's Adventurer campers entering grade 10 continue their Four Trails program and will embark on at least one outcamping experience. They will learn the joys of living simply, camping out each night, and pushing themselves into their growth zones as they discover their personal best.
The Adventurer trip allows campers to challenge themselves with feats of endurance while building a positive community with the support of their group.
Specific trip details for Adventurer 2023 will be available in late 2022.
Check back this fall or sign up for our email newsletter to receive timely updates about summer 2023! If you have any questions, please don't hesitate to email miniwancacamps@ayf.com.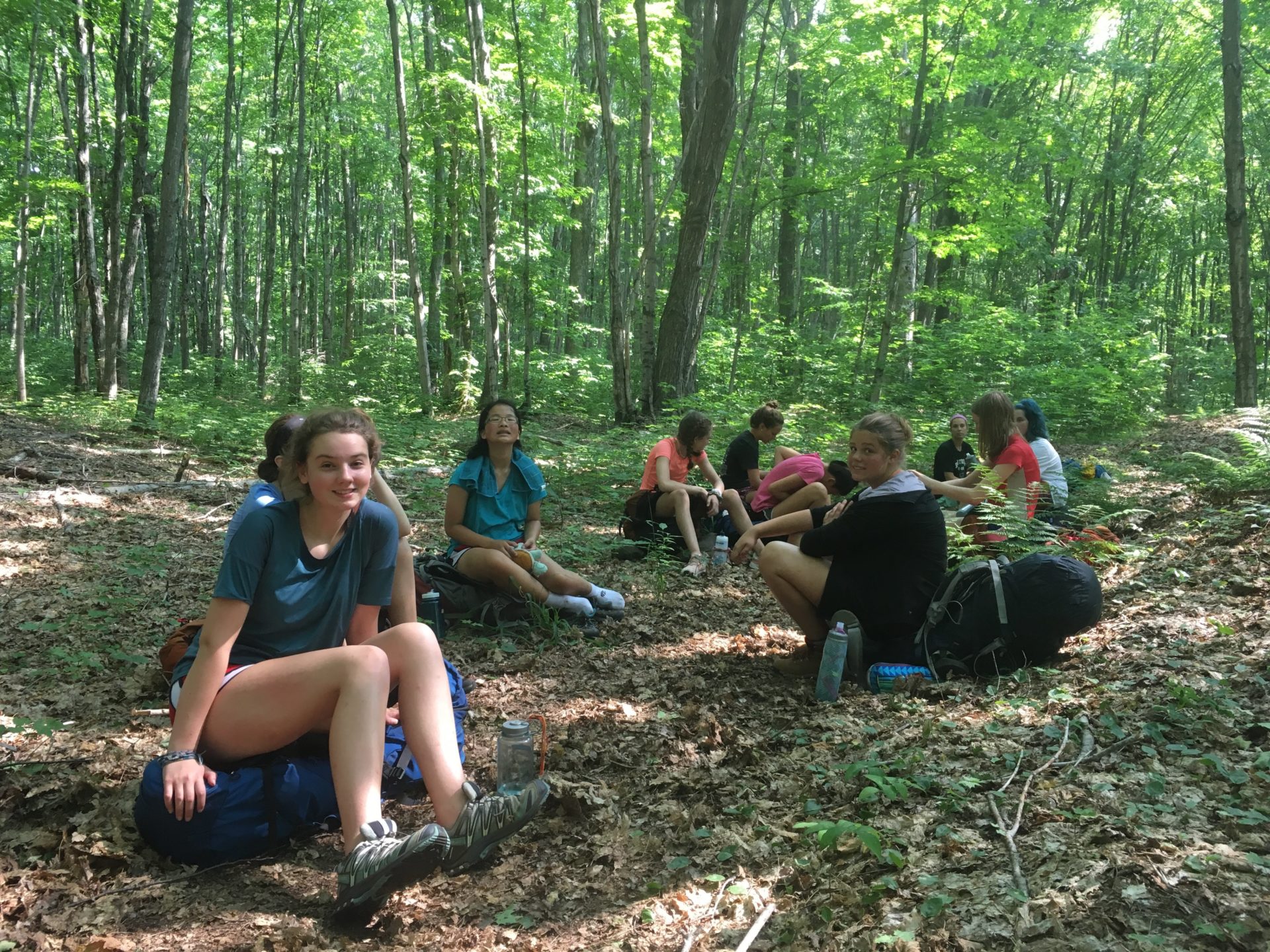 2023 Dates and Rates
Adventurers entering grade 10
Session A
June 25 to July 14 (three weeks)
Rate: TBD
Session B
July 16 to Aug. 4 (three weeks)
Rate: TBD
SCHOLARSHIP AND FINANCIAL AID
The AYF is committed to making summer camp accessible to all youth. As a nonprofit foundation fueled by generous donations from our alumni and families, the AYF offsets the price of every program for every participant. AYF also offers generous full scholarships and need-based financial aid.
"Our daughter comes home full of confidence and inner peace, ready for the next school year! Her heart is full of wonderful memories and time spent with good, good friends. So many great stories to share with her family. Thank you for the positive, values-laden influence you and others like you have on her during her stay at camp and on trail."
– Miniwanca Camper Parent