Miniwanca
Adventurer
Boys Camp & Girls Camp
Adventurers expand their knowledge of the outdoors in the best of scenic coastal Michigan.
Miniwanca's Adventurer campers continue their Four Trails program and will embark on at least one outcamping experience. They will learn the joys of living simply, camping out each night, and pushing themselves into their growth zones as they discover their personal best.
The Adventurer trip allows campers to challenge themselves with feats of endurance while building a positive community with the support of their group.
---
2022 Four Trails Details
2022 Four Trails will be different than previous years due to the ongoing pandemic. Our camp community's health and safety are our top priority, and all Four Trails plans are subject to change due to circumstances beyond our control.
We are confident these experiences will provide all the challenge, community, personal growth, and fun your camper expects on a Four Trails trip, even if the routes take us new places.
Adventurers are embarking on their first Four Trails experience. They will:
Take part in a five-day hiking trip on North Manitou Island.
Expand their knowledge of Leave No Trace outdoor ethics.
Grow their backpacking and outcamping skills, including cooking with backpacking stoves, backcountry camping, and water purification.
Learn the basics of wilderness navigation and first aid.
Focus on how they can aspire nobly, adventure daringly, and serve humbly as leaders in their communities.
Give back to the community through a service-learning project.
Upon arrival to camp, Miniwanca staff will conduct an extensive pre-trip evaluation to make sure all participants are physically and mentally prepared for trail life. A camper's trip plans may be altered after individual assessment.
To best prepare for the physical demands of their Four Trails experience, Miniwanca will provide a pre-trip training plan with the 2022 Family Resources in the spring. We strongly encourage your camper to review and adhere to this plan to ensure the safest, most enjoyable Four Trails trip.
---
Summer 2022 registration is now open. Campers are registered on a first-come, first-serve basis (pending medical review), and waitlists will be created when programs fill.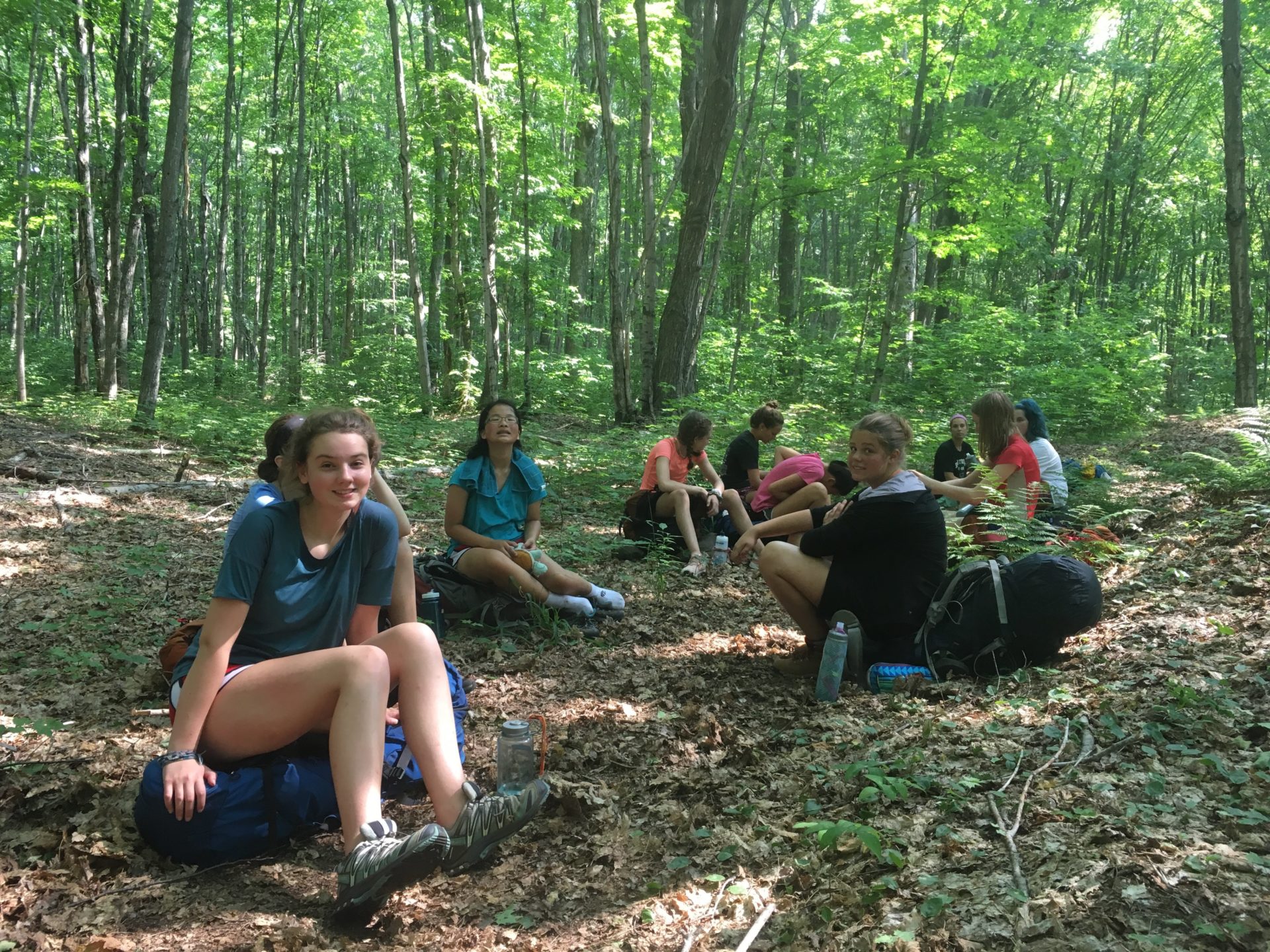 2022 Dates and Rates
Adventurer
Session B (Three Weeks)
Dates: July 10 to July 29
Rate: $5,000
SCHOLARSHIP AND FINANCIAL AID
The AYF is committed to making summer camp accessible to all youth. As a nonprofit foundation fueled by generous donations from our alumni and families, the AYF offsets the price of every program for every participant. AYF also offers generous full scholarships and need-based financial aid.
"Our daughter comes home full of confidence and inner peace, ready for the next school year! Her heart is full of wonderful memories and time spent with good, good friends. So many great stories to share with her family. Thank you for the positive, values-laden influence you and others like you have on her during her stay at camp and on trail."
– Miniwanca Camper Parent