Odyssey campers will complete their Four Trails journey with a three-week long hiking experience that will inspire powerful moments of awe and discovery – from a day of hiking in the rain to enjoying the serenity from the top of a mountain peak.
Odyssey groups spend Opening Day preparing for their adventure and gaining confidence in their gear before leaving for the trail. Groups venture through boulder fields, old growth forests, and alpine terrain. Campers carry all the individual and group gear they will need on a day-to-day basis, with a food and equipment resupply at the halfway point of the journey.
Upon their return to Merrowvista, they will share their insight with the camp community and receive their well-earned vests.
Specific trip details for Odyssey 2023 will be available in late 2022.
Check back this fall or sign up for our email newsletter to receive timely updates about summer 2023 registration!
If you have any questions, please don't hesitate to email merrowvistacamps@ayf.com.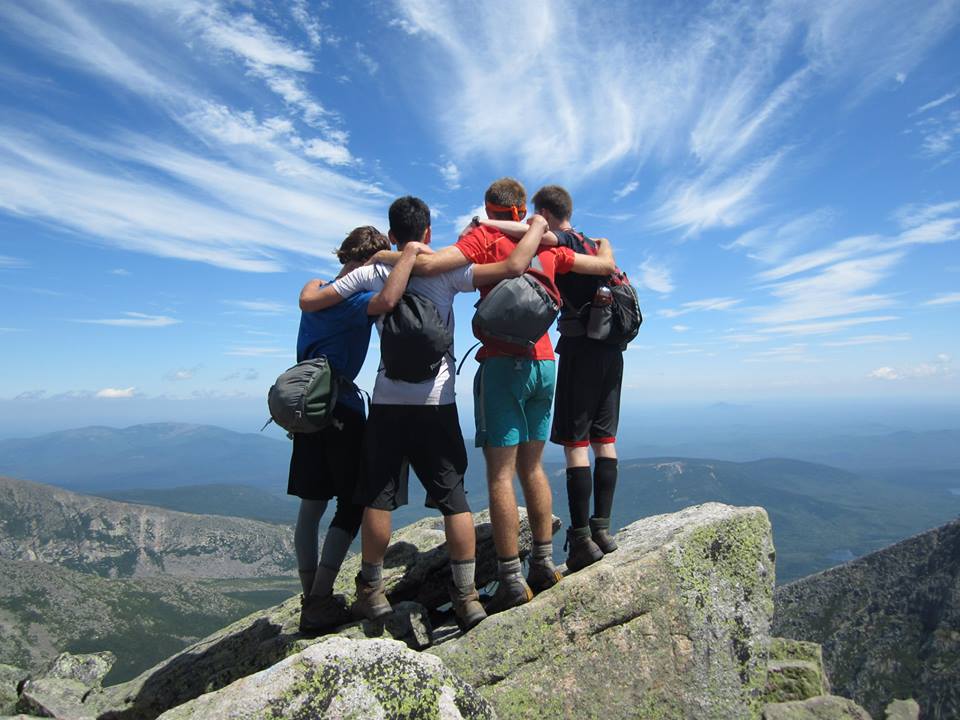 2023 Dates & Tuition
Campers entering grade 12
Session A
July 2 to July 21 (three weeks)
Rate: TBD

Session B
July 23 to August 11 (three weeks)
Rate: TBD
SCHOLARSHIP AND FINANCIAL AID
The AYF is committed to making summer camp accessible to all youth. As a nonprofit foundation fueled by generous donations from our alumni and families, the AYF offsets the price of every program for every participant. AYF also offers generous full scholarships and need-based financial aid.
"Every summer my son returns having made a palpable leap in maturity. Sometimes the progress he's made comes out in a conversation where he expresses a belief system that has no doubt been influenced by the wonderful values reinforced at camp. We use 'best self' as shorthand for asking if behavior is in line with values, and when I ask, 'Are you being your best self right now?' That usually sparks some reflection."
– Merrowvista Camper Parent